Bwin.Party is a long time operator in the online and mobile gambling industries. Throughout their years of operation Bwin has continued to prove that they have what it takes to continue their legacy of amazing casino games. As time progresses forwards so does the casino games we play, these games must cater to a younger and older audience at the same time. Bwin.Party is one of the few operators that can appeal to both of these audiences and gambling platforms is a perfect nod to this.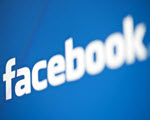 Bwin.Party now operates "Win Interactive LLC", another operator that focuses on designing casino games for social media platforms and mobile devices. You can experience one of their many casino games from either Android based devices, iOS based devices and Facebook. Their casino games work for both the Windows based Facebook and the Mac based Facebook as well. The first win interactive slot to be released by Bwin.Party was released on the Slots Craze application. Starting today all of their latest Win Interactive casino games will be loaded onto the Tribal Casino app as well as the Slots Craze App. This'll give punters more variety when choosing who they want to play with.
"Thunder Rewards earned online through the Slots Craze social casino game will be redeemable for dining, gift shop, hotel, gaming and other rewards at Thunder Valley Casino Resort," Thunder Valley's general manager, Dawn Clayton said.
Barak Rabinowitz, CEO at Win Interactive said that Slots Craze players can expect a wide range of game launches in the future.