The Province of Ontario, through the "Ontario Lottery & Gaming Corporation" announced today that they'll soon be releasing a brand new betting application for mobile devices. This future app is called "PlayOLG" and will only be available to the residents of Ontario, which holds the highest population of all of the provinces in Canada.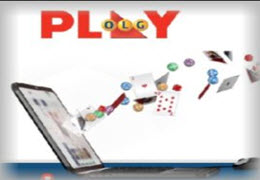 This new app will allow for Ontarians to enjoy video slots, table games such as blackjack and video poker. Whomever owns an iPad, iPhone, Android Smartphone or Tablet will be able to enjoy this game. This'll be the first government based mobile betting app to be released to Ontarians. There is even a rumor that OLG could be partnering up with Rogers & Bell, the two largest carriers of cellular devices in Canada. This partnership could allow for major bonuses for those whom purchase a new device with one of these carriers.
Success has been evident for PlayOLG, they opened their doors to punters half way through 2015 and within six months they were able to earn $89 million for the year. Profit wise this equates to $34 million within a short period of time, with analysts working for OLG estimating that $250 million or more will be generated through their online site.
This new mobile betting app will surely please hundreds to thousands of gamblers throughout Ontario. It'll give them the opportunity to enjoy their favorite slots or table games from the palm of their hands. There is no official launch date as of right now but it's known that it'll be coming early 2016.